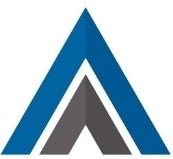 Roof Restoration Canberra
If you are looking for a reliable, professional roofing company in Canberra, then look no further - the team at Roof Restoration Canberra are on hand to look after all your roofing needs.
Our team of qualified roofers have years of experience roofing in Canberra and the local areas. Our friendly team carry all the necessary licences and insurances and have built an outstanding reputation as one of the leading roofing companies in Canberra.
If you are worried about your roof, or have a roofing project in mind, our team are more than ready to help with all your roofing needs.
Roofing Services Canberra
Roof Restorations Canberra are our speciality and our flagship service. A roof restoration is a very affordable way to rejuvinate your roof and dramatically improve the appearance of your whole home.
Other roofing services we provide are but not limited to;
Roof Replacements
Roof Repairs
Roof Cleaning
Roof Painting
Metal Roof Screw Replacements
Cracked Tile Replacements
Rebedding & Repointing
Gutter Repairs & Replacements.
Whatever roofing project you have in mind, give us a call today and we will be happy to discuss your roofing needs.
What Does a Full Roof Restoration Include?
Our roof restoration process typically includes the following. Each project is unique and our process will be taylored to suit to ensure each restoration has the best possible outcome.
Roof Cleaning - is carried out first to remove dirt, moss, lichen, etc.
Roof Repairs - issues with the roof are identified and fixed which often includes rebedding and repointing for tiled roofs and can include screw replacement and/or sheet replacement for metal roofs
Roof Painting - in most cases a primer will be applied and then the roof is sealed with a topcoat in the colour of your choice.
Roof Replacements Canberra
If you have an old, tired and dirty looking roof then perhaps you're thinking about getting a shiny new colorbond or metal roof. Colorbond roofs are modern and stylish, and really transform the appearance of a home (or any building).
A roof replacement can be carried out for cheaper than you probably expect. If this is something you're considering, it's definitely worthwhile giving us a call to book in your free inspection and quote.